Why Exhibit?
Face-2-Face is the Most Cost Effective Way
to Develop New Customers
Southeast

Design-2-Part Show
Greenville, SC • November 11 & 12, 2020
Greenville Convention Center
Wednesday 9:30 – 3:30 • Thursday 9:30 – 3:00
About the Show:
Get immediate business – 56% of last year's visitors were looking to purchase within 6 months.
Hosted at the Greenville Convention Center, a state-of-the-art facility equipped with many business amenities and services.
Free on-site parking for attendees and exhibitors.
No union fees or extra drayage costs
The Region at a Glance:
South Carolina is home to 3,390 manufacturers employing 247,760 workers. (National Association of Manufacturers)
South Carolina ranked 6th in "Best Business Climate". (Business Facilities)
South Carolina ranked 9th in "Automotive Manufacturing Strength". (Business Facilities)
South Carolina ranked 8th in "Best States for Business". (Chief Executive)
In the 2018 "Most Competitive (U.S.) Cities" report, the Charlotte-Concord-Gastonia, NC-SC area ranked number five in "Automotive". (Site Selection)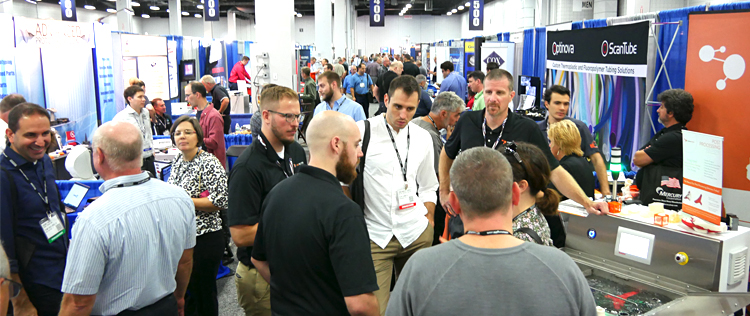 Promotional Radius to Include: South Carolina, North Carolina, Virginia, Alabama and Ten nessee.
Exclusive Promotion…
The only tradeshow in the region to exclusively feature exhibitors who specialize in design and contract manufacturing services.
Easy Access to the Show…
Located along I-85, a major freight corridor of the Southeast, and within easy access to interstate highways I-185, I-385, a nd I-26. Click here to view a map of the area.
Partial List of
Regional Attendees
3D SYSTEMS
ABBOTT
ADVANCED AUTOMATION
AFL
AFL TELECOMMUNICATIONS
AMBAC INTERNATIONAL
APEX TOOL GROUP
ATLAS COPCO
BMW MANUFACTURING
BORGWARNER
BOSCH REXROTH CORP
BRITAX
BUHLER AEROGLIDE
CATERPILLAR INC
CHICAGO PNEUMATIC
COLUMBIA SYSTEMS INTL- SC
COMPX SECURITY PRODUCTS
CONBRACO INDUSTRIES
CORNELL DUBILIER
CORNING
CREE INC
DAIMLER
DANTHERM
ELECTROLUX
FN AMERICA
FUJIFILM USA
GE ENERGY
GKN DRIVELINE
HANSEN INTERNATIONAL
HAYS FLUID CONTROLS
HENDRICK MOTORSPORTS
HONDA OF SOUTH CAROLINA
HONEYWELL
HUBBELL
HUNTER DOUGLAS
HUSQVARNA GROUP
INGERSOLL RAND
JOERNS HEALTHCARE
JTEKT NORTH AMERICA
KABA ILCO CORP
KEMET ELECTRONICS
KIDDE AEROSPACE
KOOPS INC
MANN+HUMMEL
MICHELIN
MILLIKEN AND CO
MOOG CMPNTS GROUP
OWENS CORNING
PATTERSON FAN COMPANY
POLYDECK SCREEN CORP
PURE POWER TECHNOLOGIES
RELIABLE AUTOMATIC SPRINKLER
RHYTHMLINK INTERNATIONAL
SAM CARBIS SOLUTIONS GROUP
SCHAEFFLER GROUP USA
SEALED AIR
SIEMENS
TURBOTEC PRODUCTS INC
UTC AEROSPACE SYSTEMS
VOLVO TRUCKS


Proven Results...
% Based on 2015 Greenville, SC Show
Attendee Profile
(Engineering, Purchasing, Corp. Mgmt.)
Significant Influence
28.5%
Final Decision
29.9%
Recommend Vendors
25.4%
84% Involved in the Decision to Outsource
Regional Attendance
| | |
| --- | --- |
| Atlanta, GA 2019 | 1,314 |
| Charlotte, NC 2019 | 1,094 |
| Greenville, SC 2015 | 740 |
| Greenville, SC 2013 | 780 |
Top Industries Represented
Automotive
16.4%
Electronics
Electronics Mfg., Computers/Subsystems,
Instrumentation & Controls
14.5%
Machinery
10.7%
Aerospace/Aviation
6.3%
Energy/Utilities
4.6%
Medical
3.5%
Transportation Equipment
3.1%
Government/Defense
2.0%

Telecommunications
2.0%